Inspiration
we are in love. we always have been.
Many things inspire us while we're working on ideas like this. We'll listen to music or ambient noise, Heather goes crazy on Pinterest -- all kinds of stuff. These are just a couple of the things that helped push us while we were working on all this madness.
---
Pinterest
Originally we had an inspiration board for this project on our zhobot pinterest account and Heather had separate inspiration boards on her personal account for Jacen Solo & Tenel Ka -- we've re-pinned them all to a new account and separated all the pins into boards depending on whether they're costume/photo/texture/etc. inspiration. Click the banner below to head over there!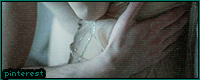 ---
mynoise.net
Sometimes while we're brainstorming/writing/editing photos -- anything, we'll want something to listen to, but not something too distracting (like if we're playing music with lyrics, we'll sing them). So we go to this site called mynoise.net -- which has amazing sound generators! Below are some of our favorites to have on when we're working on this project or to have on to inspire things for this project! We've broken them up into categories of certain things we somewhat associate each generator with that relate to J/TK.

Jedi Academy on Yavin IV


These should be self-explanatory, hehe. They work perfectly for Young Jedi Knights era fun (stuff at the academy, at least). Just picture tiny Jacen yelling about some animal he wants to catch and Tenel Ka sitting up in a tree watching him -- these both (played together or on their own) could be what it sounds like. :3

Reef Fortress


There were beach sound generators but we thought the Irish Coast one fit better due to the fact that it sounds like you're standing on a cliff and there's waves below you, as if you were looking out of the windows of Reef Fortress. :D As far as the Underwater generator, that one tends to remind us of the room Tenel Ka gave Jacen when they were staying at Reef Fortress after their training accident.

Hapan Gardens


These are both awesome on their own, but way more fitting when you have them both open at the same time. With Sleeping Dragon as the ambience plus the sounds of Palm Garden over it -- this combo never fails to make us think of time spent by one or both of them in the gardens. (This combo is especially good for their chapter in The Joiner King!)

Hyperspace Travel


Any traveling, together or apart, or scenes like Tenel Ka shutting Caedus out and withdrawing support or the trip to Myrkr -- these two generators are perfect. Heather uses these for happy space travel fanfic stories too, no worries. The worlds/ideas that comes through with these two generators are amazing and we love these. (Side Note: Space Odyssey is a generator that is only open for people who donate to the site, but let us tell you right now -- mynoise.net is awesome. Besides inspiring us in a lot of ways, some of the generators help us to relax or to get to sleep easier. All of the generators they have are incredible. You should definitely check the rest of the site out if this is something you might like!)

Tenel Ka Djo & Jacen Solo



While Osmosis is more Jacen and Northern Lights is more Tenel Ka, Twilight is a good mix of both of them. It's part spacey, part forlorn, part dreamy and it lends a somewhat nostalgic sound to what they were together and what they could have been had Caedus not been a thing. (Really, take that last one and think of Jacen, Tenel Ka and Allana being a family. Cue Heather gross sobbing.)

The Queen Mother & Darth Caedus



If you put Anamnesis and Mournful Chimes on together (they're both just as effective on their own too), you'll get something that reminds us of the downfall of their relationship and subsequent emotions Tenel Ka has to carry on with both Jacen and her father dead, and Allana being raised away from her. Saturn Rings has the same feel, but adds the galaxy behind it all and sounds almost somber with a underlying hint of a vast loss. (Aaaaaand cue Heather gross sobbing in the corner again.)

miscellaneous
fact. that is all that matters.
Here's a mess of things that didn't fit anywhere else on this page but we wanted to have a place for them somewhere due to that fact that they relate to Jacen and/or Tenel Ka! Or maybe Allana. Or maybe all of them?
---
Things We Love
This is a little section we wanted to include because over the years we've received gifts, commissioned people for things and stumbled across lots of J/TK stuff that is too beautiful not to share. We are very honored to know a good number of the talented people who have created these gorgeous pieces! ♡
---
Build-A-Bear Jacen & Tenel Ka:

Our amazing friend Erin used to work at Build-A-Bear and back in 2006 she made these for Heather for Christmas. We appreciate the attention to detail here, especially with TK's arm, and these will always be on display in our house because of how magical they are. THE OUTFITS TOO. It's all so perfect. ♡

Jacen Solo & His Amphistaff Gang:
This gorgeous picture was done by Lindsey and she used one of Nate's Traitor costume photos as reference. We have always wanted to get a photo of the costume like this now -- with more amphistaffs and in a Yuuzhan'tar-ish setting!

In His Shadow:

Another wonderful image by Lindsey, this piece is called In His Shadow and one of our Caedus & Queen Mother costume photos was used as the pose reference! Heather wishes she could get her hair to do that so hard. The squeeing noises we both made when we first saw this image were like a symphony of geeky glee -- we were so excited and touched to see a photo of our dumb faces as ref for an awesome image like this! ♡

Happy Family!:

Since Heather is an uber-nerd when it comes to obscure trivia about the Solo children, she was able to answer a question that fit that exact category on Facebook once. It was asked by a friend she made through/because of the Expanded Universe named Shea who is fabulous and knows of Heather's obsession with J/TK. The prize for answering the question first/right was an EU sketch of her choosing and of course she went with Jacen, Tenel Ka & Allana. Shea was not surprised. ;D

Insert Heather Screams Here:

The amazing ladies of White Hot Room (Bria & Lin ♡) got this piece commissioned from one of Heather's favorite artists, Shea (the same Shea from the image above!) for Christmas one year. Heather's always loved the way Shea portrays TK in her art, especially the fact that she never shys away from drawing Tenel Ka's left arm, and she has this picture hanging up in the living room (with the pencil sketch hanging in the bedroom ;D)~

Traitor:

Heather found this sketch card of Jacen Solo on ebay and instantly bid on it, in hopes of winning it and giving it to Nate as an anniversary gift. Not only was it a sketch card of Jacen, but it was based on an image of his Traitor costume as well! So it was double the A+++! She won it and it is now in a place of honor on a shelf in our house. The artist is Stephanie Swanger!

---
Fancasting


Why do I keep seeing Jared Padalecki & Bryce Dallas Howards' faces around here? you might say. That's because those two are our preciousssusussss who we sort of end up picturing while reading EU stuff. When Heather first watched Supernatural back in 2005, Jared instantly became Jacen in her head (Sam and Jacen are total bros okay and Jared would KILLLLLL as Caedus) and when Nate started watching the show, he saw why. BDH became our TK over time due to her hair, her face, dat elegance and the amazing way she runs in heels. We need Tenel Ka in crazy Hapan heels chasing Caedus down the Fountain Palace corridor while he's kidnapping Allana -- WE NEED THIS LIKE AIR. Basically that's why you keep seeing their faces. ;)

---
Custom Characters
Don't let us near anything where you can create and customize a character because we will take it and run with it. Below are some of the Jacens, Tenel Kas and Allanas we've made here and there.